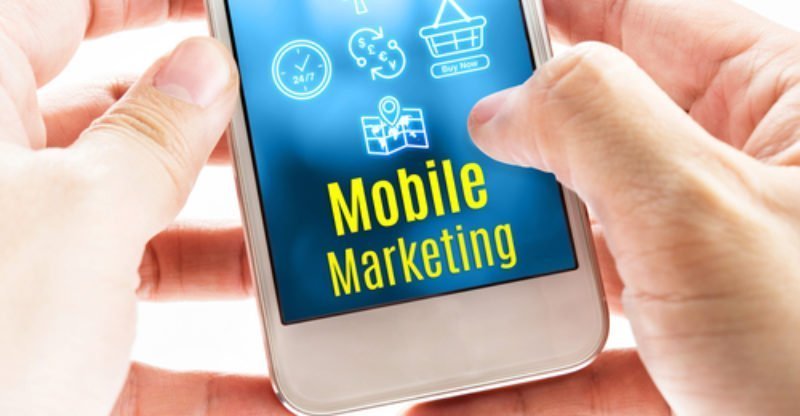 Mobile marketing – Improvement in technology has improved our lives in many sectors. And today, changes are happening in the way we use mobile phones. You can now use your mobile phone for much more than just calling or texting someone. Mobile phone marketing is the new trend in town. You can use your smartphone to reach many clients irrespective of time and location.
Importance Of Mobile Marketing
Today, almost everyone owns a mobile phone. In fact, 70 percent of your customers may be having smartphones. This means a good number of people use their cell phones to access the internet. Hence, as a marketer you need to adjust towards the new platform, otherwise, your competitors will.
Today, businesses are taking advantage of mobile phone marketing to reach more customers. In case, you are not in mobile marketing, below are some of the reasons why you need to give it a priority. 
1. Social Sites Provide A Podium For Adverts

Social media sites such as Facebook and Twitter understands the benefits that exist in mobile marketing. They have changed their adverts for marketers to be able to reach mobile phone clients. You only need to click a button to begin. 
2. Mobile Marketing Stretches Far And Wide

You need to start using mobile marketing to reach many customers in different locations.
3. Retailers Are Not Investing In Mobile Marketing

Despite the numerous opportunities that mobile phone marketing provides, many retailers have not invested in it. Mobile advertisement is a new trend that can help retailers make good returns. 
4. Mobile Phones Help In Online Growth

Smartphones have become a primary method that many customers use to access the internet. According to numerous studies, more than 83 percent of internet users use their mobile phones. This means people are no longer using laptops and desktops to access the internet.
5. Google Want Retailers To Start Using Mobile Phone Marketing

If you are not using mobile marketing, Google wants you to start. Your website should be easy to access using a mobile phone. Otherwise, you may get a blow from Google which will negatively affect your business.
6. It Is A Personal Touch

This form of advertisement provides a personal touch because you will get closer to consumers. It is also easy to turn people using the smartphone to great customers.
7. It Is A Great Chance To Reach Your Customers Anytime

In case your marketing strategy is to target desktop users, you need to know that your audiences are using mobile phones as well. So, if you miss them on desktops, you cannot miss them on smartphones.
8. It Might Be Expensive Later

Since you have to use mobile phone marketing today or later, it is important to do it now when the costs are reasonable. Maybe in the future, you will have to ask help from the bank. 
9. Mobile Marketing Provides New Possibilities

New technology such as virtual reality has made mobile marketing useful and attractive.
10. Mobile Marketing Is Big And Is In-Control

Lately, mobile marketing is using face to face as a mode of shopping. Financial experts believe that by 2018, 25 percent of many company incomes will be generated through mobile marketing.
Bottom-line

Mobile marketing is a meaningful and an interactive way of interacting with clients. It also offers instant access to your clients irrespective of location or time and produces higher returns compared to other forms of advertisement. If your business has not started using this strategy to market your products or services, you better start using it today and see the difference.