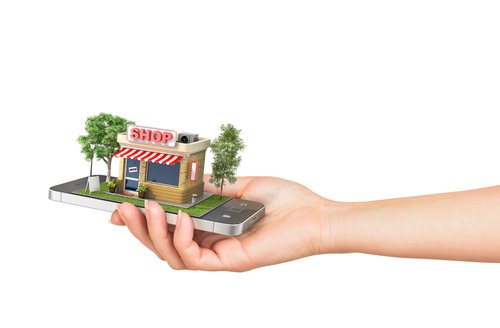 Opening an online store is easier and cheaper than before. Essentials like top level
domain names, ecommerce web hosting and web platforms are easily accessible and
affordable.
This has made starting an online store one of the best ways to start earning money online.
If your goal is to build a successful ecommerce business and wondering how to get started, the following steps will enable you to have a new business within a week and get starting an online store.
1. Identify A Product That's High In Demand
The success of every online store relies on finding out which products consumers
are actively seeking and willing to pay for.
You want to stock a product that's selling and generating profits as opposed to one which takes months to sell.
One way is to look at what already successful online stores are selling.
2. Your Pre-Launch Plan
Once you've identified the product you will sell, your next step involves creating a
pre-launch plan.
Your pre-launch plan should involve the following:
– Creation of product descriptions for each product that will sell through your store as
well as getting relevant images
– Acquisition of a domain name and hosting for the store
– Identification of the best ecommerce platform for your business
– Figuring out how shipping and fulfillment will be handled
– Creation of a marketing strategy
3. Ecommerce Store Setup For Starting An Online Store
This step involves uploading your website files on the host's servers. There are
several ways to go about it.
First, you can hire an ecommerce store developer for starting an online store or to create a custom site for you.
This however can be expensive and take longer than is necessary.
The second option is to use online site builders for starting an online store.
These are software that enables you to create a website without any technical knowledge.
The third and recommended option is to use one of the many ecommerce platforms
available.
These include platforms like WordPress WooCommerce, Magento and Shopify.
This option allows you to set up your online store fast and without incurring huge expenses.
4. Create Your Inventory Plan
If you're selling your own products, you'll need to come up with a plan how to package
and ship to buyers.
In addition, you'll need to ensure that your store never runs out of inventory.
If you'reselling another business' products, you can go for a drop-shipping plan.
This way, you won't have to handle the products or worry about keeping any inventory
records.
Your primary job will be marketing the products.
5. Developing A Content Plan
Content marketing is one of the best ways to market your online store. Regularly publishing content helps to promote your brand and bring in new customers.
So what type of content can you publish?
The best type of content to publish is that which helps your target buyer to solve
a specific problem.
For example, you can write articles which show target buyers how to use your product to solve a specific problem they have.
6. Promoting Your Online Store
The process of promoting and starting an online store should start right before you launch.
You'll want to create a buzz about your brand and get buyers to your store as soon as
possible.
Three easy ways to do this are:
– Using social media platforms like Instagram, Facebook and YouTube
– Buying advertising space on websites where your target buyers frequent
– Use online influencers to promote your business to their followers
By following these simple steps, you should have your business set up within a week.
Some of the steps such as creating content and promotion might require you hire or
partner with others.
However, most of these steps can be easily handled single-handedly and before you know it, you will be starting an online store.